The sorcerous crafting adventure game will be available physically on the Nintendo Switch through Super Rare Games
Wytchwood is a magical adventure game published by Whitethorn and developed by Alientrap in which you play as an old witch doing old witch stuff. Previously confined to a digital-only release, Super Rare Games has collaborated with the people behind it to produce a physical edition for the Nintendo Switch.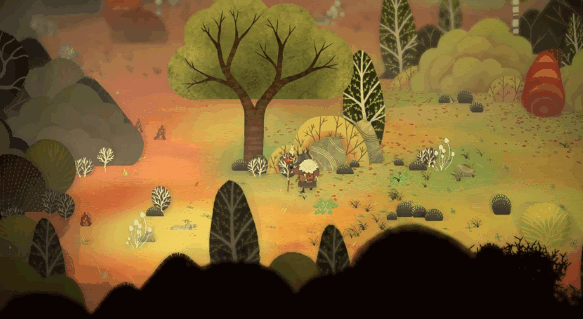 If you're a regular reader at Underlevelled, you'll be familiar with Super Rare Games and their work. In addition to publishing their own games with their Super Rare Originals brand (which has resulted in Grapple Dog, and the upcoming OXTXO), they devote a lot of time to providing physical releases for indie games that wouldn't have been able to get them otherwise. These releases promote high-quality indie games to a wider audience as well as provide a way to preserve them in a physical format.
This physical release comes with:
All current content on the cart
A full-colour manual (something that's sorely lacking in modern gaming)
Interior artwork to provide a little razzle-dazzle
An exclusive sticker
Trading cards featuring characters from the game.
This release is literally 'Super Rare': being limited to 4,000 copies. It goes on sale June 9th at 6 pm BST (10 am PDT/1 pm EDT) on their website worldwide and ships immediately after release, so if you want a copy, don't delay.
About Wytchwood
Wytchwood is set in a fantastical land populated by fairy tale and fable characters. You play as an enigmatic and archetypal 'Witch of the Woods' who seeks to educate people by utilising all the means of magical entrapment and harassment at her disposal. In your quest to inflict karmic punishments on those that deserve it, you'll concoct potions, solve puzzles and interact with a wide assortment of weird beings and situations.
Wytchwood boasts:
Beautiful, picturesque graphics that emulate storybook art
An allegorical world inhabited by a colourful coterie of characters, including the titular witch
An emotional soundtrack
Interesting puzzles
A variety of spells and potions to research and use
If you miss out on this release, you'll still be able to purchase it digitally until a combination of Kaijus emerging from the ocean floor and satellites getting destroyed by Kessler syndrome destroys the internet as we know it, leaving you forever Wytchless.
He/Him
A flamboyant ultra nerd, Dave participates in the Underlevelled Tournament both for the thrill of the fight, and to avenge the orphans lost in the climax of the previous tournament.
Born: London
Height: ???
Weight: ???
Hobbies: street dance, collecting manga volumes, reading, editing
Likes: short-to-medium walks on the beach, pointing out how things can and will be misconstrued as racism, fighting games, RPGs, anime, Hades, alternative hip hop, conscious hip hop, Mara Wilson, overly long bios, ice-cream
Dislikes: insincere media, his own uncanny resemblance to Richard Ayoade, mayonnaise